AAPIs are disproportionately affected by tobacco use. APIFM's Tobacco Prevention (ToP) team seeks to educate, engage, and empower AAPI communities to advocate for change that will decrease tobacco use and its health impacts. Many cities throughout California including Diamond Bar and San Marino, where the ToP team worked, do not have a comprehensive tobacco policy in place that addresses secondhand smoke exposure in outdoor areas.
From 2019-2021, the Los Angeles County Department of Public Health awarded APIFM a multi-year grant to engage and educate the Diamond Bar and San Marino communities on the dangers of tobacco use and secondhand smoke exposure. Additionally, APIFM is also a 2021 Community Engagement Awardee of APPEAL (Asian Pacific Partners for Empowerment, Advocacy, and Leadership).
APIFM's tobacco prevention campaign raised awareness of tobacco use and its health effects with a particular focus on vaping. The use of vaping and e-cigarettes has become an emerging public health concern nationwide. Recent studies show that more than 30 percent of Los Angeles County high school students have tried e-cigarette products, and about 10 percent regularly use them. We engaged with local youth in our awareness campaign to educate and inform them on addressing tobacco use in their schools and their community through educational presentations, one-on-one meetings, and participation in city-sponsored events and activities.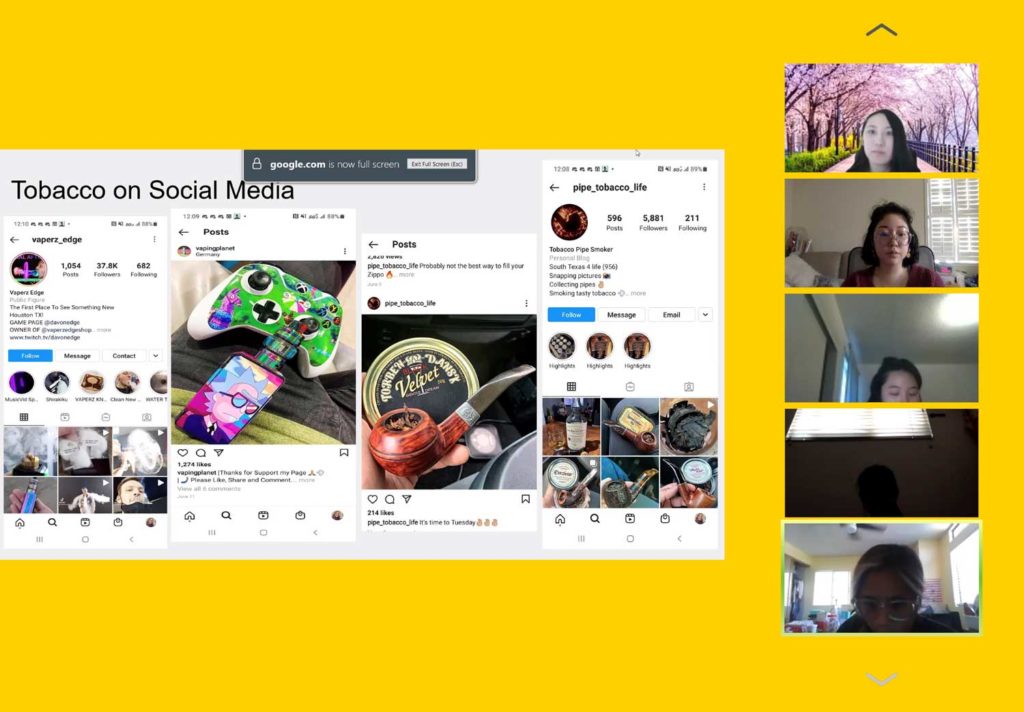 E-cigarettes can contain nicotine, THC (tetrahydrocannabinol is the psychoactive element in marijuana), and other harmful substances that are highly addictive and can harm adolescent brain development. Due to the design, vape devices and e-cigarettes are often undetected at home by parents because of the dissipating aerosol from the product leaving only a faint, lingering scent in the air. There is a need for people to understand that e-cigarettes are potentially harmful to one's health. Like traditional cigarettes, e-cigarette users expose themselves to potentially harmful chemicals. How these substances affect the body over the long term is not entirely understood yet.
A list of multimedia educational resources are included below to help you learn more and take action. Please contact Duke Choi at info@apifm.org with any questions about ToP.
The True Cost of Tobacco: Financial
Translated Versions available for download
The True Cost of Tobacco: Physical
Translated Versions available for download
The True Cost of Tobacco: Social
Translated Versions available for download
Secondhand Smoke Infographic
Secondhand Smoke Fact Sheet
Don't Smoke Here brochure
Smoke-Free Outdoor Dining Benefits brochure
Other People Smoke brochure