APIFM's Community Health Workers (CHW) actively engages with the Native Hawaiian & Pacific Islander (NHPI) community in Los Angeles County through food distribution, health education and healthy eating tips.
Community Wellness through COVID-19 Education
By working with faith and community based organizations in Long Beach, Compton, Carson, Inglewood, and other neighborhoods in Los Angeles, our CHWs aim to provide information and access to services that address community health needs, especially those that arose with the onset of the COVID-19 pandemic.

For the latest updates and information regarding COVID-19 and vaccinations, please visit: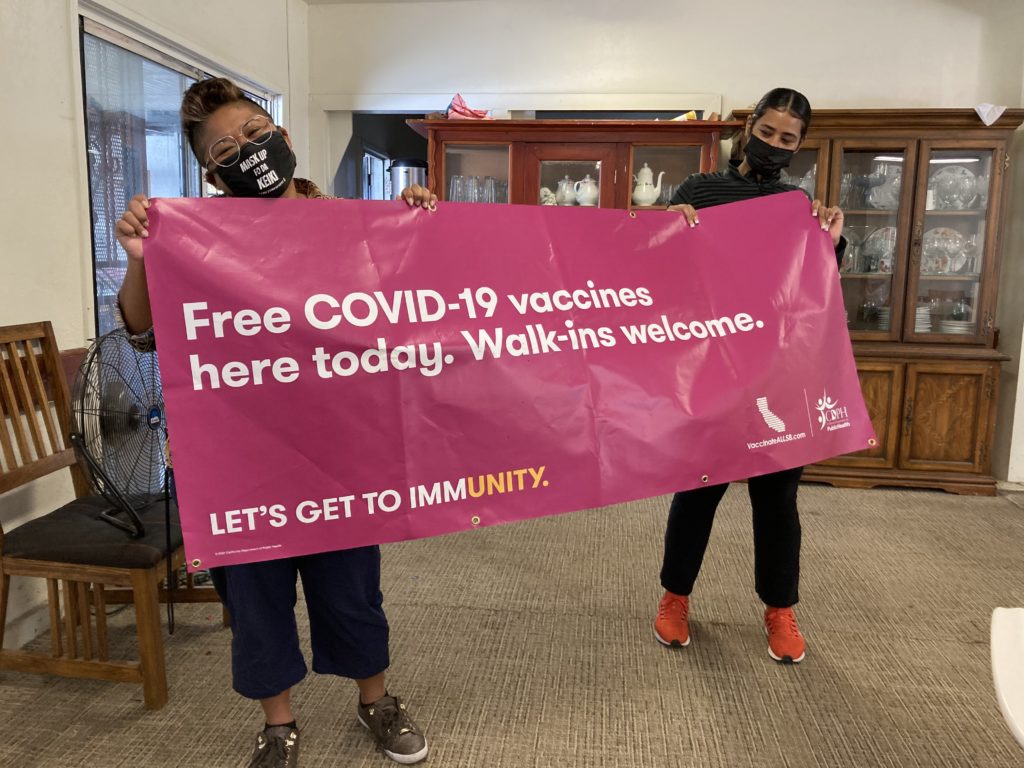 APIFM's CHWs have implemented various activities in the South Bay such as taste tests that highlight culturally relevant produce and recipes for healthy eating during food distributions.

See some of our recipes in the "Resources" section below!
Raising Awareness through Influential Messengers
Our CHWs also worked with influential messengers who are community members that share the importance of vaccinations to keep our families and communities safe.

Check our social media pages for the latest spotlight on our Influential Messengers!
Do you want to be a part of giving your community access to resources and information regarding healthy eating, chronic diseases, and vaccine navigation?