Thank you for supporting API Forward Movement!
We're dedicated to cultivating healthy, long-lasting, and vibrant Asian & Pacific Islander
communities through community-centered engagement, education and advocacy.
Our work is inherently collective and we rely on all kinds of participation
to move our vision forward. It's an honor to work in solidarity with you.
Support APIFM Programs
in API and other communities of color
Food Roots Harvest connects community & small farmers for healthy & affordable fresh food
Food Roots Nourish connects community to health education & access to health programs in API languages
Sustainable San Gabriel Valley is a coalition advocating for livable communities with clean air, water & access to nature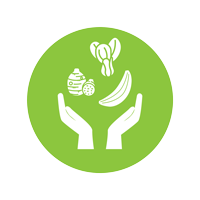 COVID-19 RESPONSE
#FEEDTHEFAM
APIFM is working with our network of local farmers to get organic produce and fresh eggs to seniors, low-income families, non-profit staff, and immune compromised community members across LA City and County via an emergency Community Supported Agriculture (CSA) program.

Please donate today to help us continue this vital food distribution work!
Become a Sustainer
Amplify your impact by making a monthly donation. Click the link for more information on how a monthly donation of just $5 can support our work AND unlock special perks and prizes.