Testimonial by Jillene Weide

There is nothing like the cold, crisp air of an early autumn morning. After months of warm weather in Los Angeles, it feels amazing when the weather changes and it becomes time to bust out the jackets and beanies and take advantage of the great weather on the trails. I'm not one for the heat, so I consider this to be my favorite time of year in Southern California. Living in a densely populated, bustling, central Los Angeles neighborhood, it's amazing to be able to drive just a few miles from my home and be at the foot of the many trails of Griffith Park. Whether I'm with friends, my partner, my dog, or just want some time alone, taking a break from the city and going on a hike can completely transform my mood.
Anxiety and depression are things I struggle to keep in check on a constant basis, and it can make leaving my home challenge sometimes, so it's helpful to have a pup that's dependent on me for adventures. When reaching the foot of the trail, I always get this whirlwind of memories that give me all the feelings. I lost my former pup, Molly, slightly over a year ago, and Griffith Park was our special place. She was so comfortable there, like it was her own backyard. She loved finding new trails to follow and was always very insistent that we make it all the way to the top, no matter how tired she was or how long it took us. Reaching the top of the trail always makes me feel like a new person. Maybe it's the endorphins or the fresh air, but when I get up there and look out over the city, I feel like my mind and body has hit the reset button, and I'm ready to take on anything.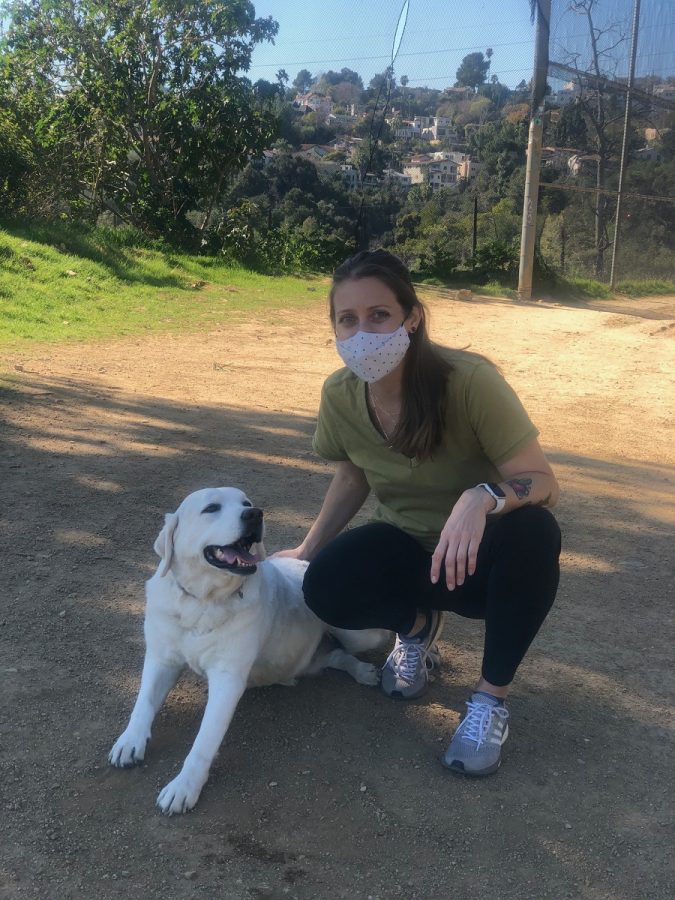 Since Molly's passing last year, I have adopted a new dog, Yuki. He's a nervous dog and gets very distracted outside, so it's been so beneficial to be able to take him up to Griffith Park in the early weekday mornings when there are not many people around, get in some exercise, and work on building his confidence. Although it originally took some time to visit Griffith Park again without my Molly, when I finally decided to go, it felt almost healing. I think nature does that for us. It helps us heal and can make us feel whole again.
I will never forget all the amazing memories I had on the trails with my previous dog Molly, and I look forward to all the new memories Yuki and I will build together on those same trails at Griffith Park. With that being said, I'm so grateful for spaces to escape to such as Griffith Park in the San Gabriel Mountains, and I feel that it's important that we preserve these spaces. Since the pandemic began, I know many people have felt that need for an escape, and that feeling of thinking there is not enough for a hike is all too familiar. However, Griffith Park can be a quick, early morning escape to give the brain a boost of nature that it most likely has been asking for.